Enter your email at the bottom of this page for email list coupons
Own a One of a Kind Carved Real Human Tibia Sword
This sharp battle ready sword is 46 inches long and features detailed carvings of religious symbols representing the Seraphim Angels. The blade is made of sharpened high carbon steel with a central fuller and a long tang. The blade's thickness is 4.7mm - 2.5mm and width is 39.4mm.
The Seraphim have 6 wings,covered with eyes and are the closest to God.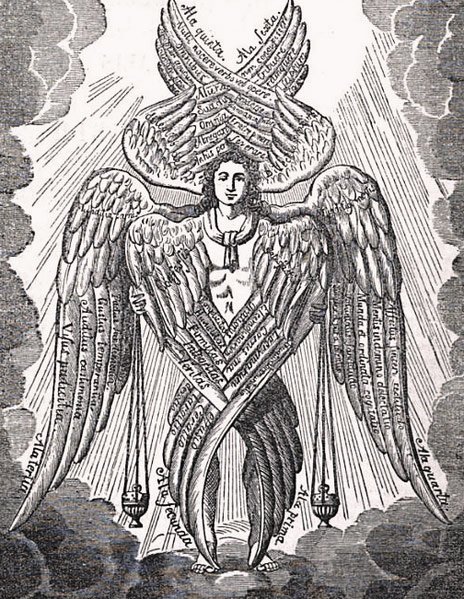 Revelations 4:8 is inscribed on the handle which reads:
et quattuor animalia singula eorum habebant alas senas et in circuitu et intus plena sunt oculis et requiem non habent die et nocte dicentia sanctus sanctus sanctus Dominus Deus omnipotens qui erat et qui est et qui venturis est
Which Translates to:
Each of the four living creatures had six wings and was covered with eyes all around, even under its wings. Day and night they never stop saying: "'Holy, holy, holy is the Lord God Almighty,' who was, and is, and is to come."
Someone recently said: "There is something strange about this sword. I had to pick it up every time I walked by it. It just feels really nice in my hand. It's not a symmetrical handle like on a traditional sword but it just feels really good to hold it. Like natural."