I Give you the War Chaplain.
Each Piece is hand painted, signed and numbered by the artist.
Inspired by the Tibetan Necromancer Mask and the following verse:
For our struggle is not against flesh and blood, but against the rulers, against the powers, against the world forces of this darkness, against the spiritual forces of wickedness in the heavenly places.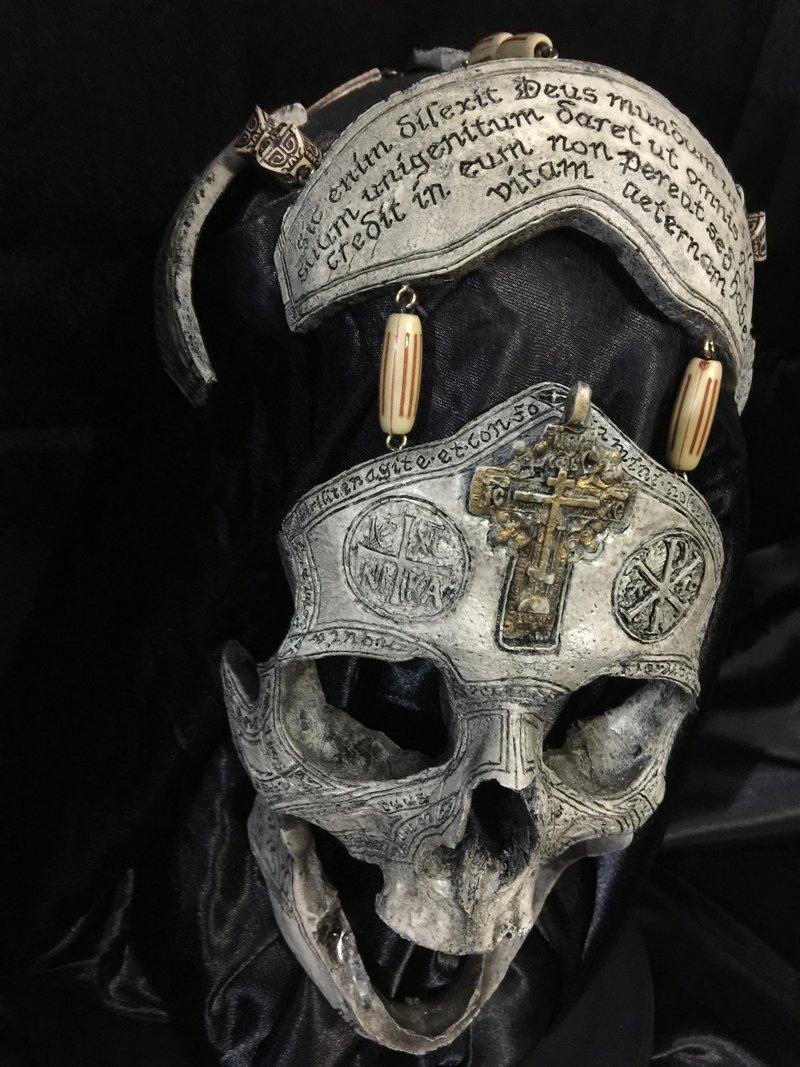 The mask is covered with Latin verses like:
subditi igitur estote Deo resistite autem diabolo et fugiet a vobis
8
adpropiate Domino et adpropinquabit vobis emundate manus peccatores et purificate corda duplice animo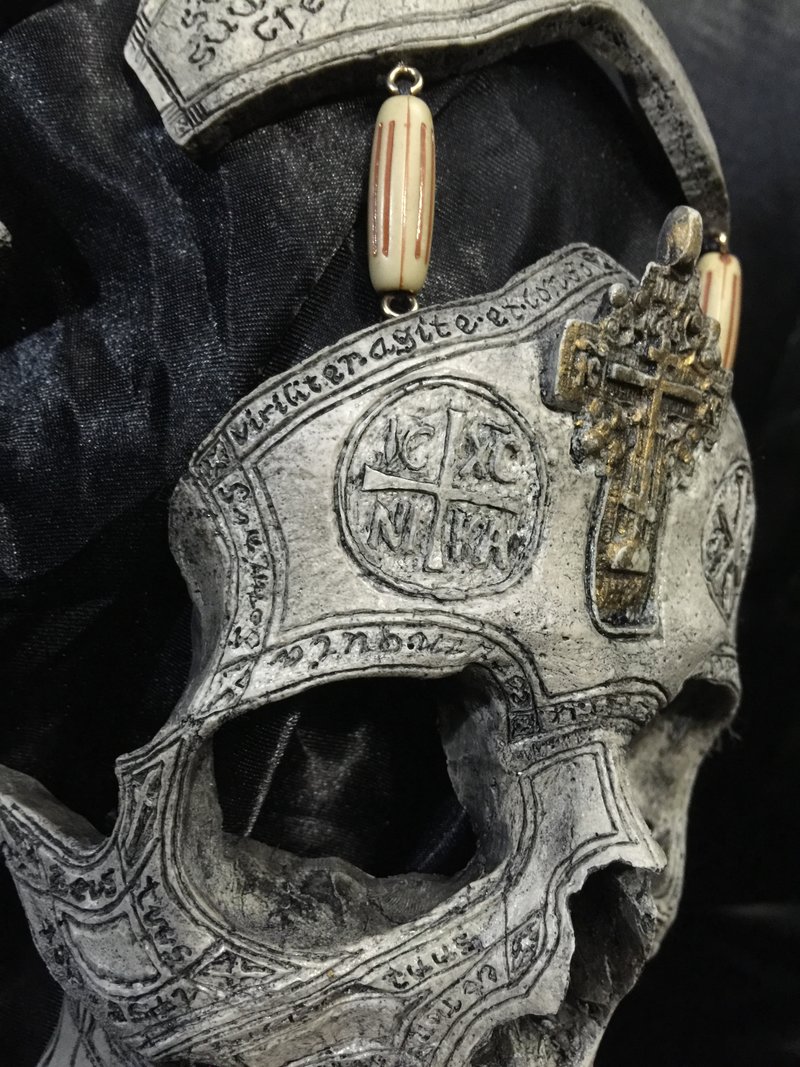 If you intend on wearing this I would suggest a black ski mask. Additional velcro could be added to secure the mask in place but I've found it to be fairly secure without it. Basically as long as you don't plan on doing and Kung-Fu fighting you'll be ok.

This is a replica of a real human skull that is still being complete. Once the real one is completed it will include 3 antique crosses, 1 Holy Relic and held together by beads from authentic rosaries.
This is a signed and numbered 2nd run of which #1, #2 and #3 are sold. This is a first come first serve basis and expected delivery is approximately 3 weeks.
This item SHIPS FREE in the United States.