All real human material ships out of Pennsylvania. We do not ship real human material to New York, Georgia, Louisiana, Tennessee and Virginia. Internationally we will not ship to Australia, China or India. If you have skulls there you want carved I can come to your location and carve for an extra commission fee.
WANT TO SELL REPLICA SKULLS AT YOUR SHOP?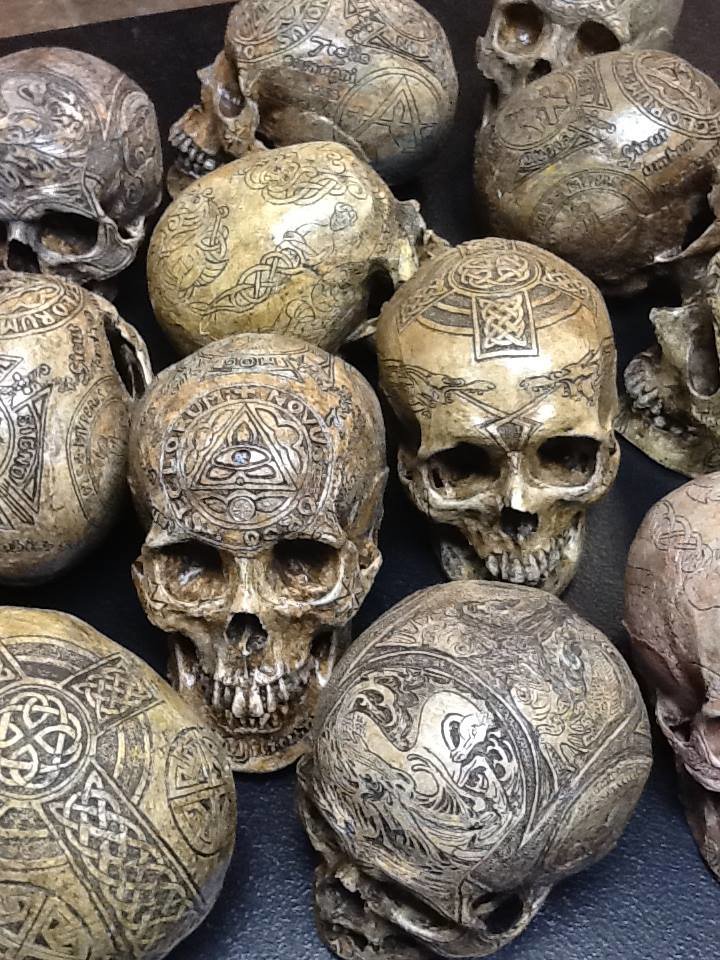 Each skull comes with the following:
1) Signed by the artist
2) Signed Certificate of authenticity
3) Dealer Discount Code 40% or 30% OFF (see below)
4) Reduced Shipping
Discount Code:
a) for 30% off you have to order 3 of the same type.
Delays may occur if items are not in stock.
(contact me for special code- skulltrader72@gmail.com)

b) For 40% off order any variety, minimum order 6. CODE: DLR40